Prepasted Toothbrushes
---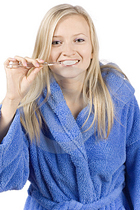 Welcome to your one stop shop for Prepasted Disposable Toothbrushes. It is our goal to carry every available prepasted toothbrush at affordable prices.
Prepasted toothbrushes are toothbrushes that have paste bonded to the bristles. When you have a prepasted toothbrush, all you need is water and you are good to go.
This is perfect for travel, camping, hospitality, dentists, schools, military, airlines, and for those with braces.
$10 Shipping on Any Size Order